FutureSoft specialises in the provision of IT solutions for business clients who wish to outsource their existing IT department, add expert knowledge to it, or those who wish to have an IT solutions department.
We are a team of dedicated IT professionals who can really make IT work for you. Our team is at hand to advise you on the best way to utilise new technologies which will give your organisation the ability to work smarter and faster. With FutureSoft by your side, your business will have the edge in a highly competitive world. We offer a wide range of services to meet your individual needs; please select from the top menu for more information.
Why you should choose FutureSoft for your IT support.
We offer:
Free initial consultation and proposals
Highly qualified technicians and support engineers
Experienced and qualified expert advice and support
We cover out-of-hours maintenance and support if needed
Pro active management of systems with scheduled maintenance
Unlimited telephone and remote support
Outstanding customer service, quality and value
We can help you find a solution for all your IT related issues, no matter how large or small. Simply visit our 'Contact Us' page or call us on 0247 611 0575.
Let us worry about your IT while you concentrate on your core business goals.
Recycle your mobile phone »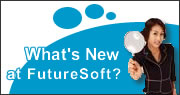 What's new at FutureSoft? All the latest company news.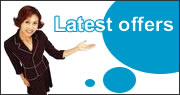 This month's special hardware offers.